DOOR43 Wellbeing Café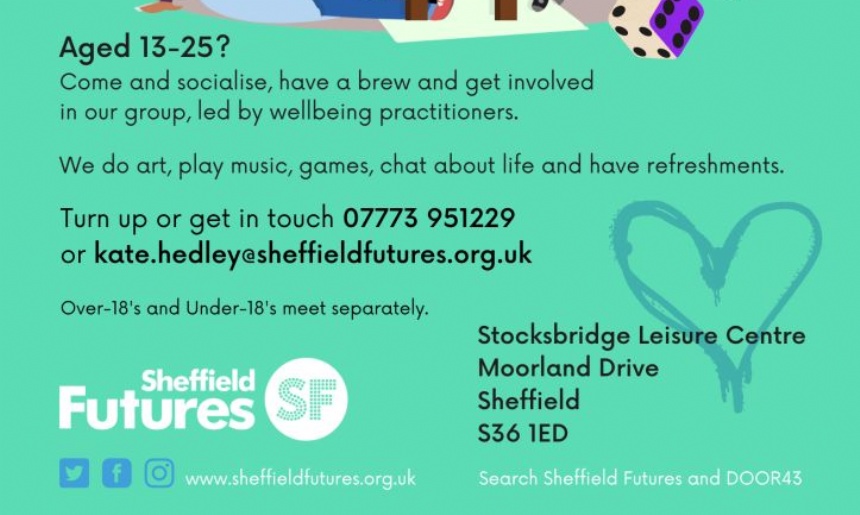 Open to young people aged 13-25 (under/over-18 groups meet separately). Come and socialise, have a brew and get involved in their group led by wellbeing practitioners. They do arts and crafts, listen to music, play games, chat about life and have refreshments.
Just turn up and get involved, no booking required!
For more information, contact
0114 201 2800 or
Door.43@sheffieldfutures.org.uk