The Forge Valley Pledge
This is our new way to be able to recognise and reward pupils who achieve both in and outside of the classroom.
We are asking pupils to make a Pledge 3 different ways under 6 categories on each award. The Categorise are Participation, Ambition, Diversity, Kindness, Environment and Success.
This is a Pledge to the school – under each of the 6 categories pupils will aim to improve Forge Valley.
This is a Pledge to the community – pupils will promise to help others in Stannington and the larger Sheffield Community
Most Importantly a Pledge to themselves – they are giving themselves more chances to create a successful life/career/plan and educational outcomes for themselves.
We want to acknowledge all of the great things our pupils do, they will receive certificates, rewards and be invited with parents to a celebration event.
Bronze award is aimed at pupils taking part in activities, the activities are for pupils to complete tasks in and out of school to better their daily school life and widen their thought process around their own achievements.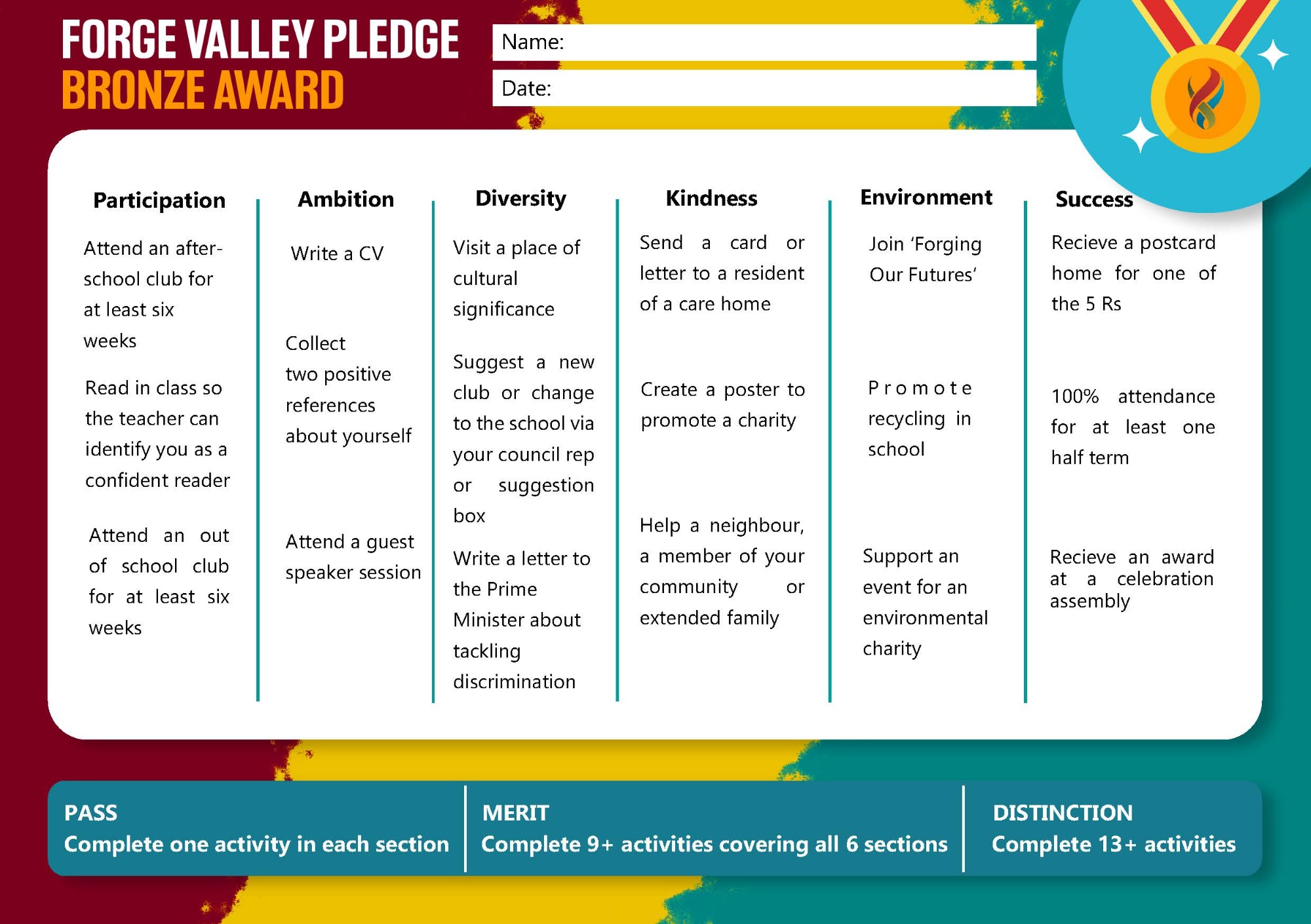 Silver award is aimed at pupils helping and supporting others activities, some of the activities will build upon the ones which pupils have already completed in the Bronze Award, they will be asked to partner up with another pupil who is working on their Bronze to support them to complete this.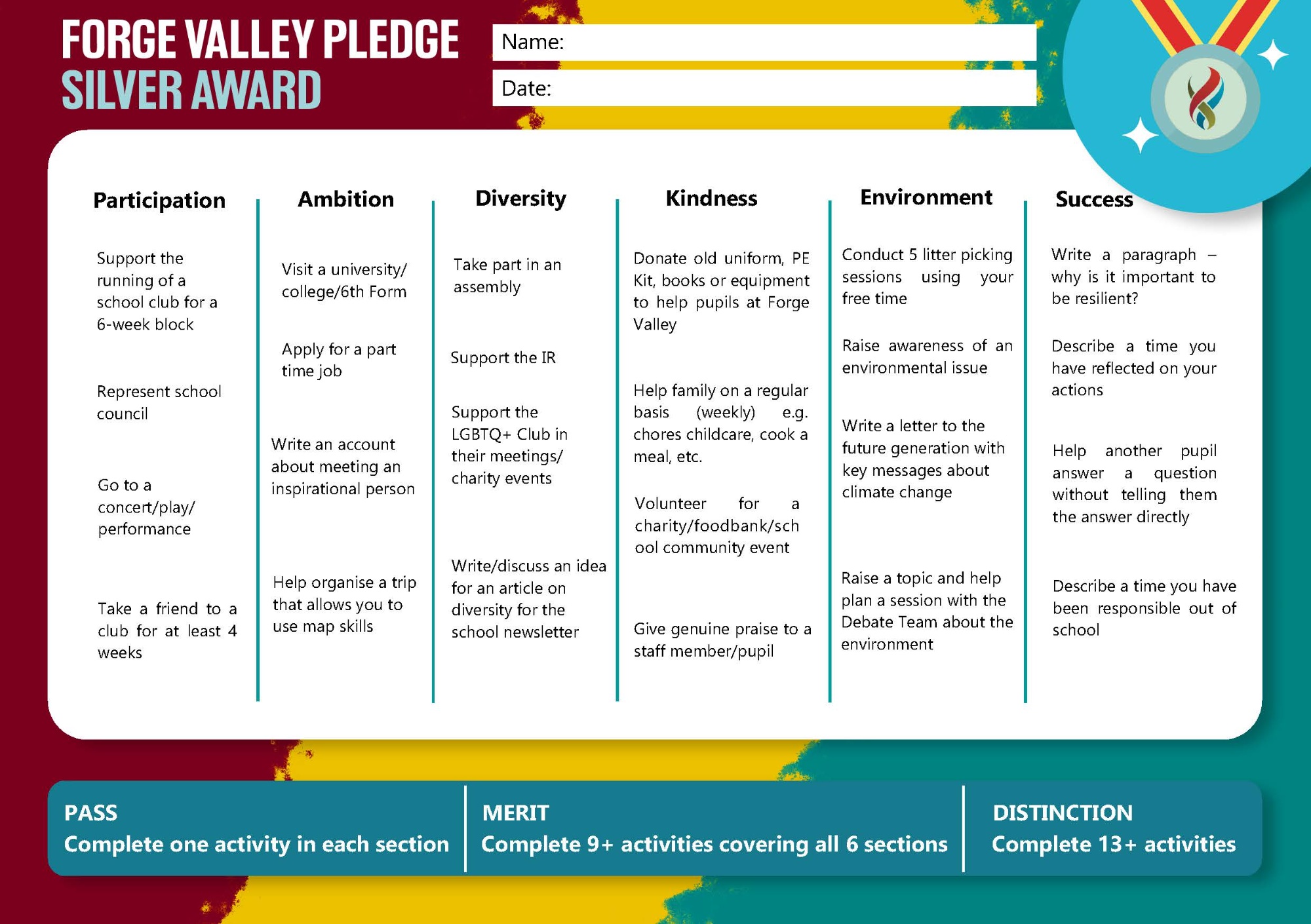 Gold Award is aimed at pupils to lead and organise activities under each category, just like the silver we would like Gold Award pupils to support other pupils in completing the Silver Award. The pupils will be tasked with leading activities alongside staff, helping staff to organise events in supporting the school or the surrounding community.